About Edencourt Kennels
Edencourt Kennels has been breeding purebred champion dogs for over four decades. Many of our dogs have been shown in Canadian Kennel Club (CKC) confirmation competitions, American Kennel Club (AKC) confirmation competitions, obedience trials and more. In addition, our dogs serve as service dogs and we have a movie star in our bloodlines.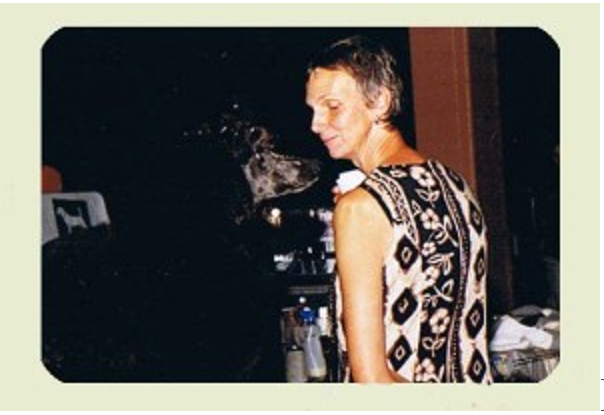 Owner and Operator, Karina, became involved with dogs at a very young age. One of Karina's first experiences was a junior high school project on working dogs. This project included information on various types of dogs—including guide dogs for the blind and ssheepdogs To this day, Karina donates to a guide dogs for the blind charity.
In 1966, Karina trained in animal husbandry and grooming in a poodle kennel located in Derbyshire, England UK. During this time, she was introduced to miniature and toy poodles (the specialty of this particular kennel) as well as many other breeds.
For the next two years, Karina worked for a veterinarian as a veterinarian nurse (what would be considered a vet tech now) in Sheffield, England UK. Built from the vet clientele, Karina owned and operated her own grooming shop.
At the same time she began her career as an entrepreneurial groomer, Karina began to breed Afghan hounds and show them in confirmation competitions. In 1968, Karina registered Edencourt Kennels with the British Kennel Club. In addition to her business pursuits, her love for Afghan hounds lend her to the creation of the South Yorkshire Hound Society. This provided an opportunity for her to network with other Afghan owners and keep new pet families "in the know" on how to raise their new dogs.
Karina also began to show Afghan hounds for other dog owners in confirmation shows and brought about many champions. During this time period, Karina also owned a black standard poodle and a silver miniature poodle.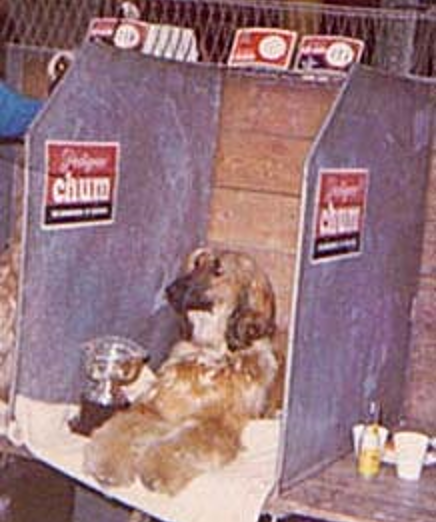 In 1980, as a gift for her son, Brett, Karina bought Minty, a salt and pepper miniature schnauzer. This coupled with her previous experiences with miniature schnauzers lead to breeding and competing with this particular breed.
By 1982, Karina decided to move to Montreal in Quebec, Canada—where her sister Jane resided. She received her immigration status as a dog groomer and by 1983 had bought out the owner of an existing dog shop who wanted to retire in the Ottawa area.
During her time in Ontario, Karina continually added to and improved Edencourt Kennels including the addition of boarding dogs. By the time the 90's rolled around, Edencourt Kennels had approximately 60 dog runs for customer boarding, and bred miniature and giant schnauzers. Many of which went on to become AKC and CKC champions.
In 1995, Edencourt Kennels moved west to Strathmore, Alberta (a smaller town just outside of Calgary). There, Karina bred Standard poodles and miniature schnauzers as well as groomed all breeds of pet dogs for the surrounding community.
In 2009, Edencourt Kennels returned to Ontario and resided in Strathroy (just outside of London, Ontario). Edencourt Kennels had a 12 dog runs, offered breeding of standard poodles (white, cream, silver, brown and blue colours), miniature schnauzers (salt & pepper and black colours), and giant schnauzers (pepper & salt colour).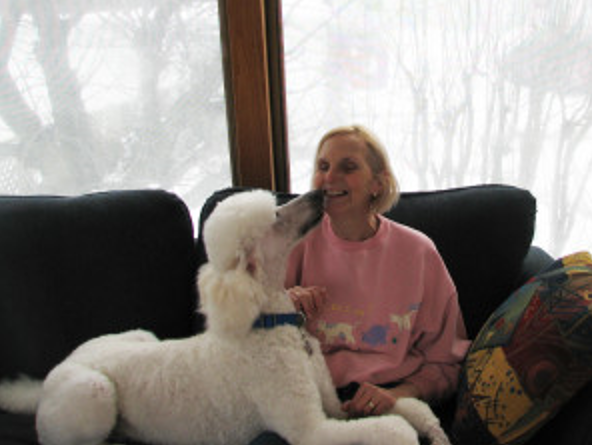 Most recently, Edencourt Kennels relocated back to Calgary, Alberta area. We are primarily focused on enjoying our furry family, competing in dog shows with a small amount of breeding. Karina competes in confirmation competitions with standard poodles and miniature schnauzers. In addition, many of her customers compete with their dogs as well.